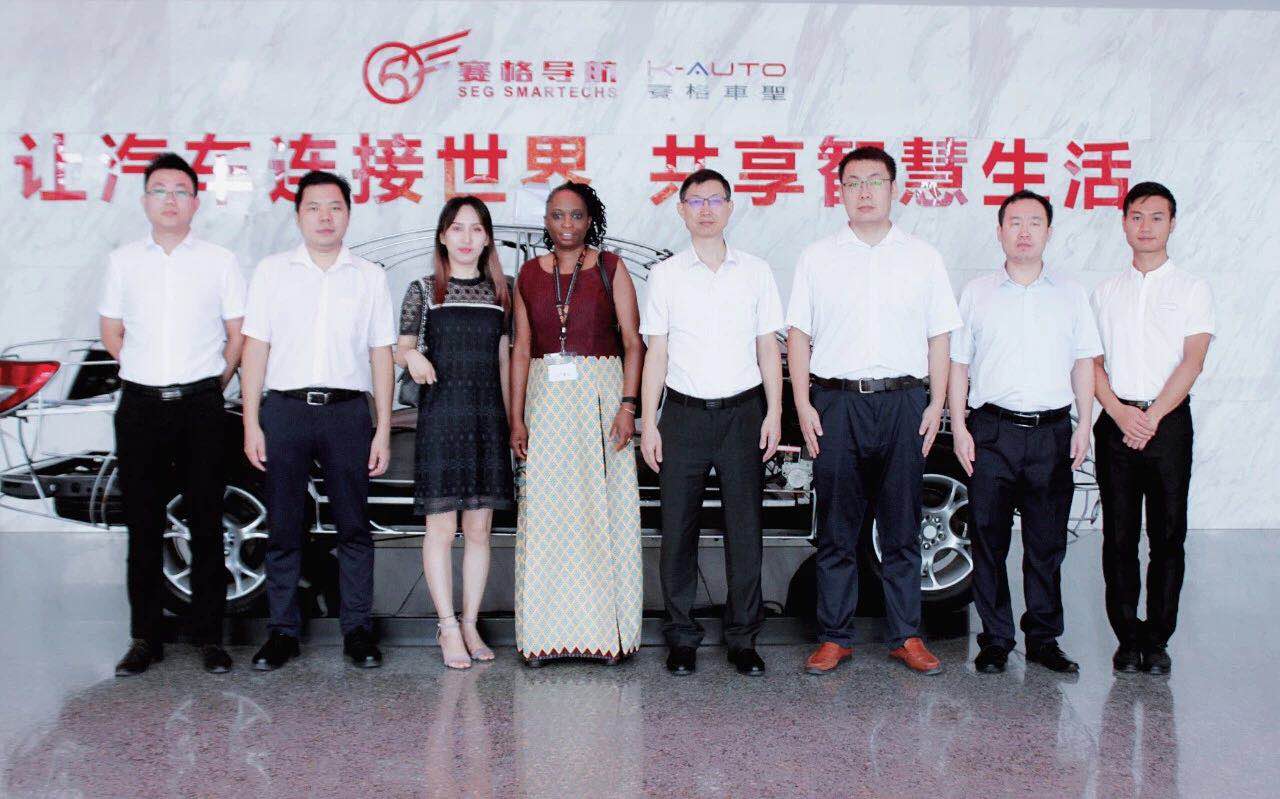 In the morning on August 29th, Mrs. Evans, the delegate of Department of Trade and Industry in South Africa and the chairman of Southern African Energy Efficiency Association, visited our company accompanied by Project Operation Director Miss. Alex,. Vice chairman of Seg Smartechs Mr. Zhu Jie gave them a warm reception, CTO Frank, Market Director Sly, International Marketing Director Kenny also participated in the reception.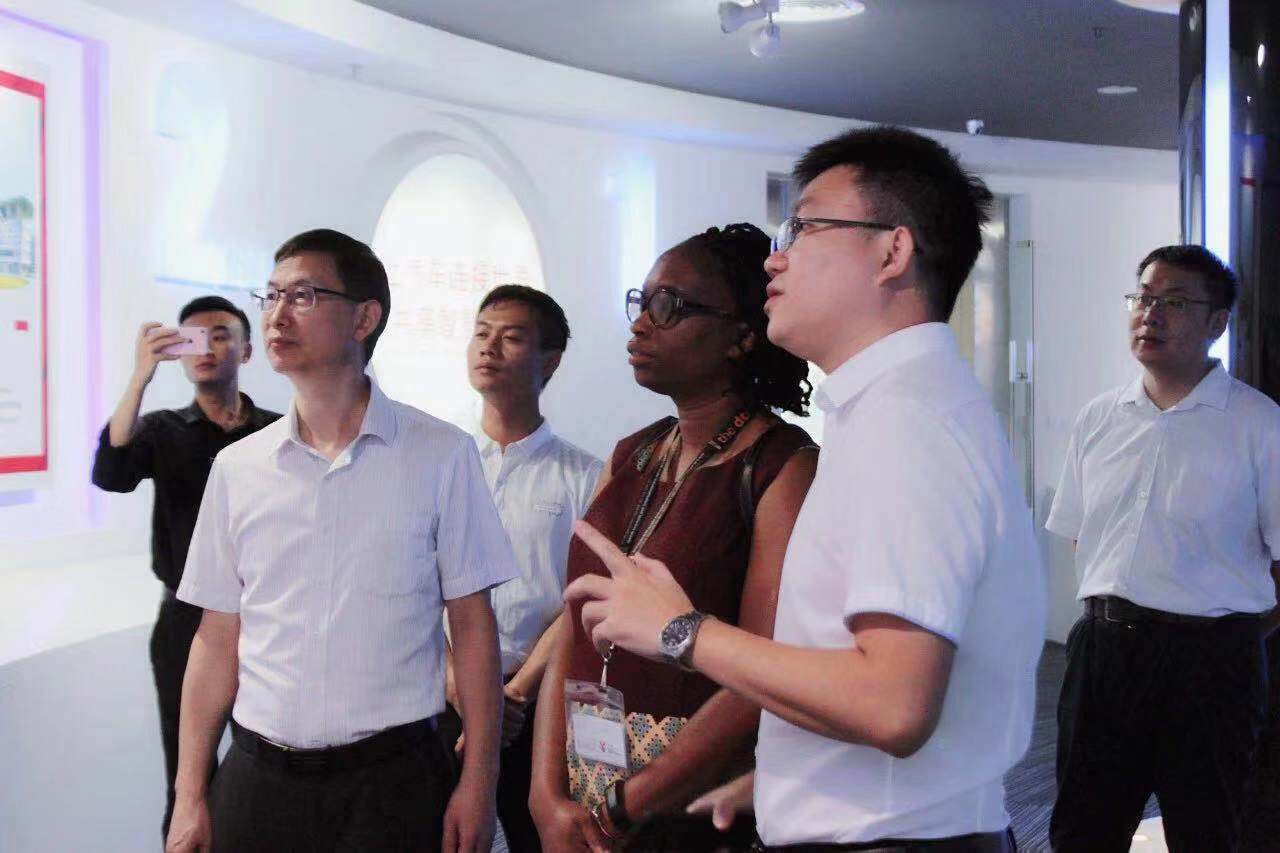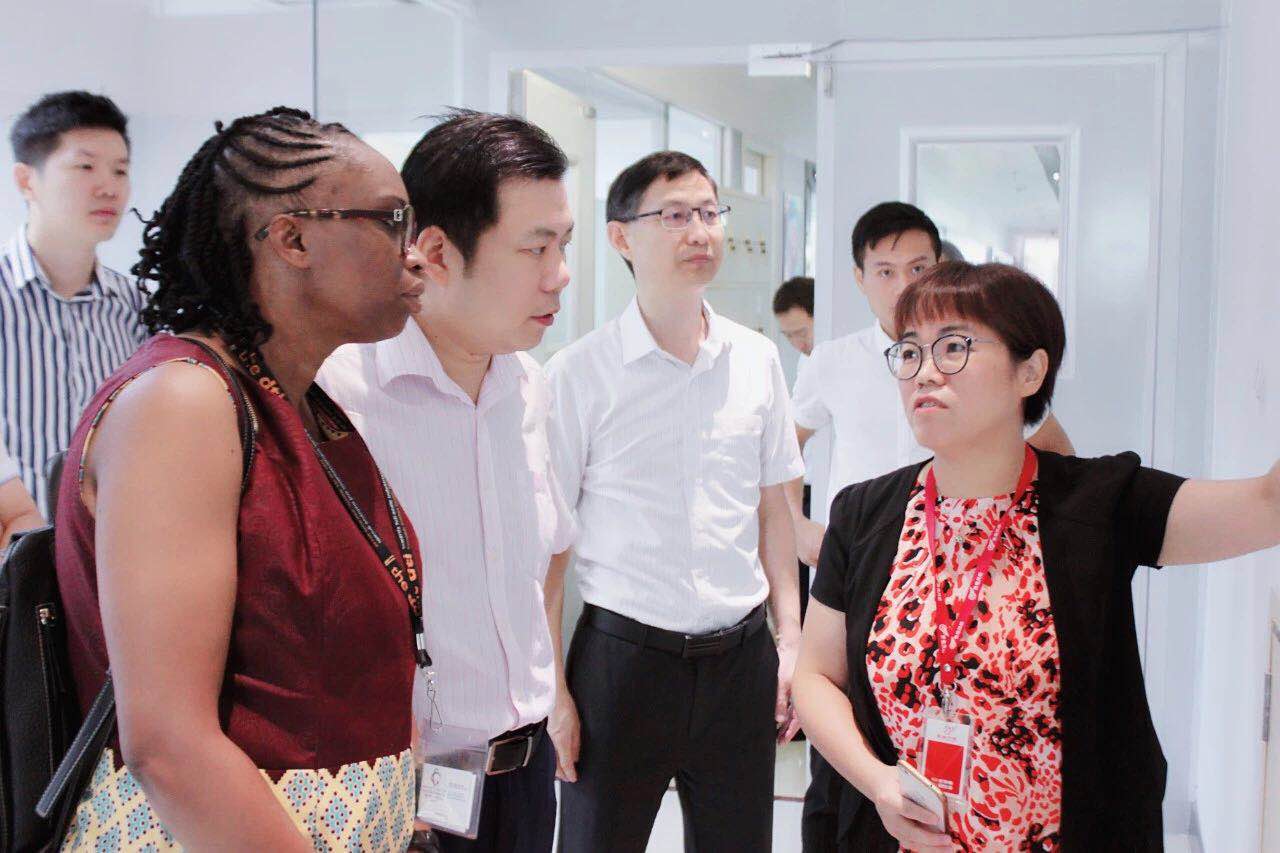 Ms. Chiboni Evans meticulously inspected Seg Smartechs Industrial Park to fully understand the overall planning and operation mode of Seg Smartechs. Product Director Zixu Li and Head of Laboratory Miss. Yang, gave a detailed introduction of Seg Smartechs' development history, automotive intelligent networking products, automotive financial risk control services, optical labs, and testing mechanism to Ms. Chiboni Evans . And responded to some questions about terminal devices, platform and application scenarios raised by Ms. Chiboni Evans.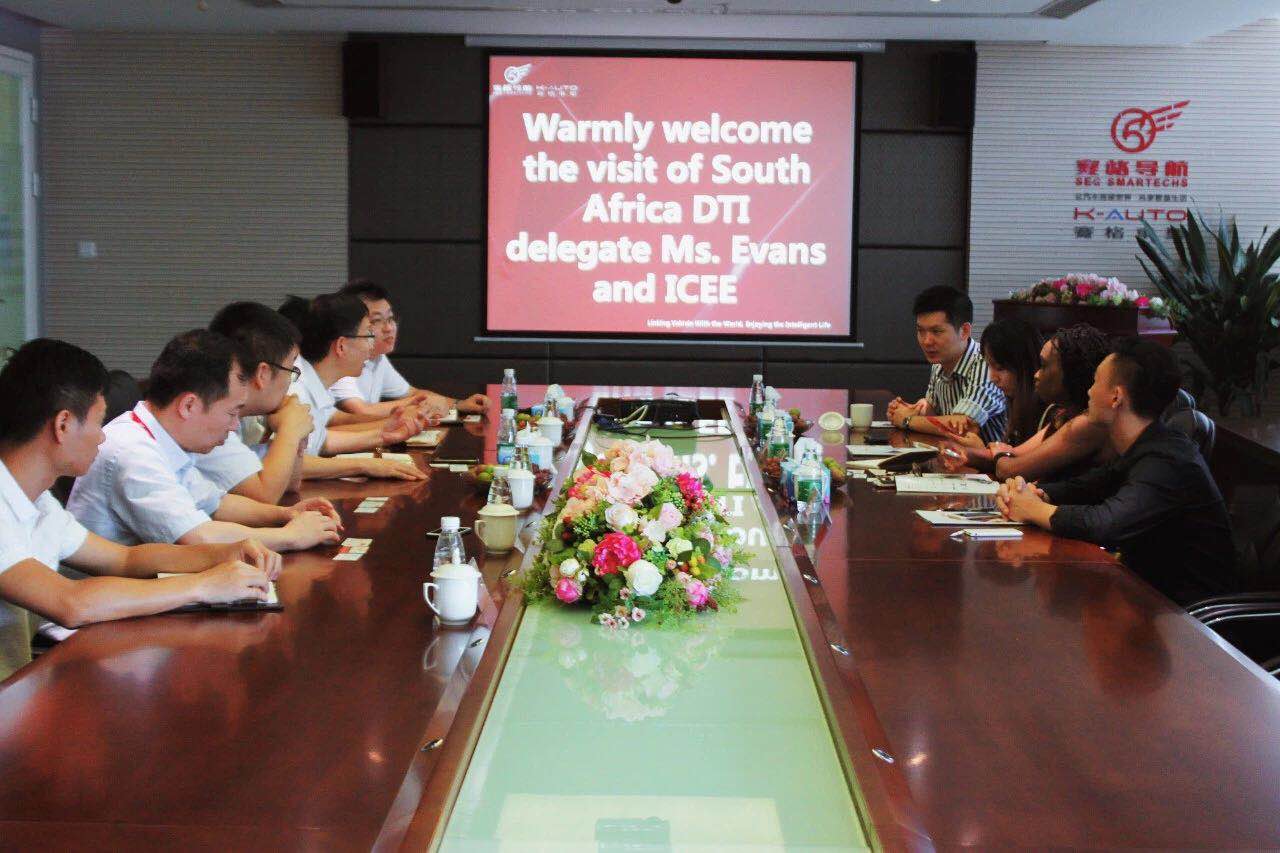 During the communication meeting, vice chairman Mr.Zhu Jie expressed a warm welcome to Mrs. Chiboni Evans, particularly introduced the company's current main business, and had a warm communication with Mrs. Chiboni Evans concerning the vehicle electronics market in South Africa. In the meantime, Mrs. Chiboni Evans shared the situation of vehicle industries and related companies about vehicle manufacturer, vehicle anti-theft, auto finance, used cars, online car-hailing, time-sharing rental and auto insurance. This visiting deepened Ms. Chiboni Evans' understanding on Seg Smartechs, which laid a solid foundation for both sides' further in-depth cooperation.